Hi,
The Webuzo Team has released version 4.0.2 which includes minor improvements and bug-fixes.

1) [Feature] Added the option in the Enduser Panel to be able to shift between users if you are logged in as the reseller or the root user.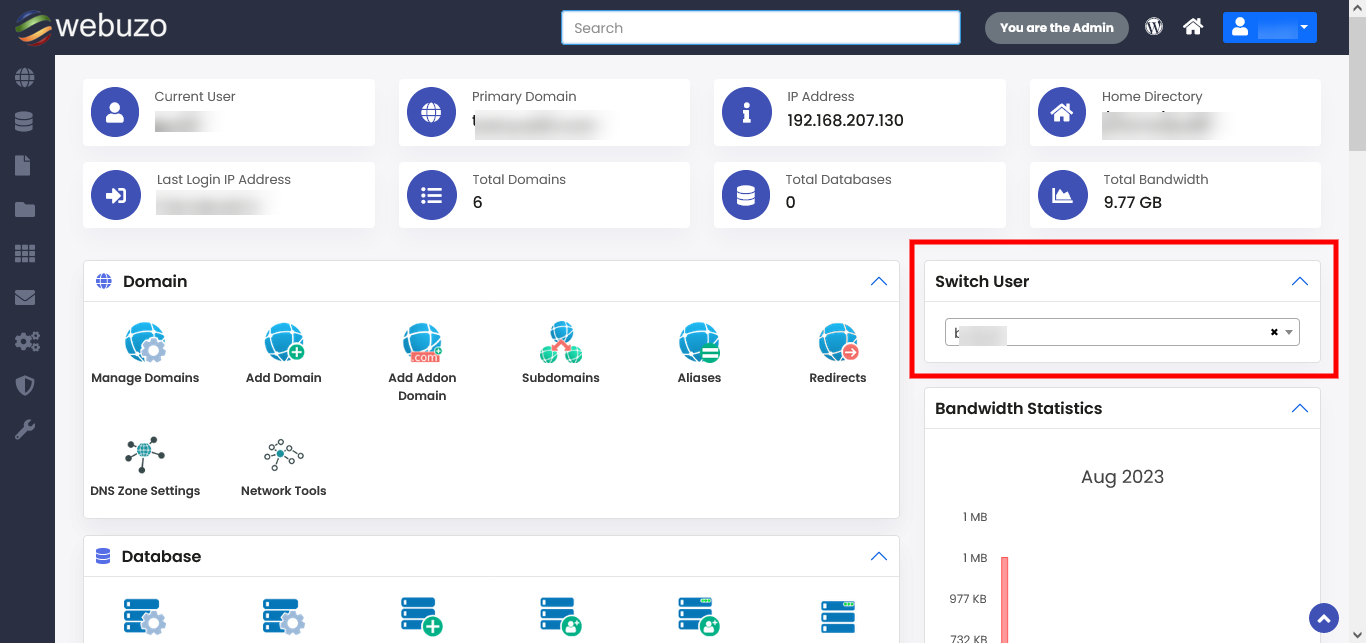 2) [Bug-Fix] During migration from Webuzo to Webuzo servers, the plan of the user although applied was not showing in the panel. Also custom values were not being set. This is fixed.


Launched in Release Candidate (16-08-2023)
Launched in Stable (16-08-2023)

Please stay tuned for more and if you have any suggestions, do let us know by emailing it to sales@webuzo.com
Regards,
The Webuzo Team