Hi,
The Webuzo Team has released version 3.2.0. There are many features like Litespeed Integration, Modsecurity rules management, Manage SSH key from Admin panel, Skeleton Directory, Admin Email Deliverability Wizard etc.

The following are the list of the changes in 3.2.0 :
- [Feature] We have added the feature to manage root SSH keys in the Admin panel.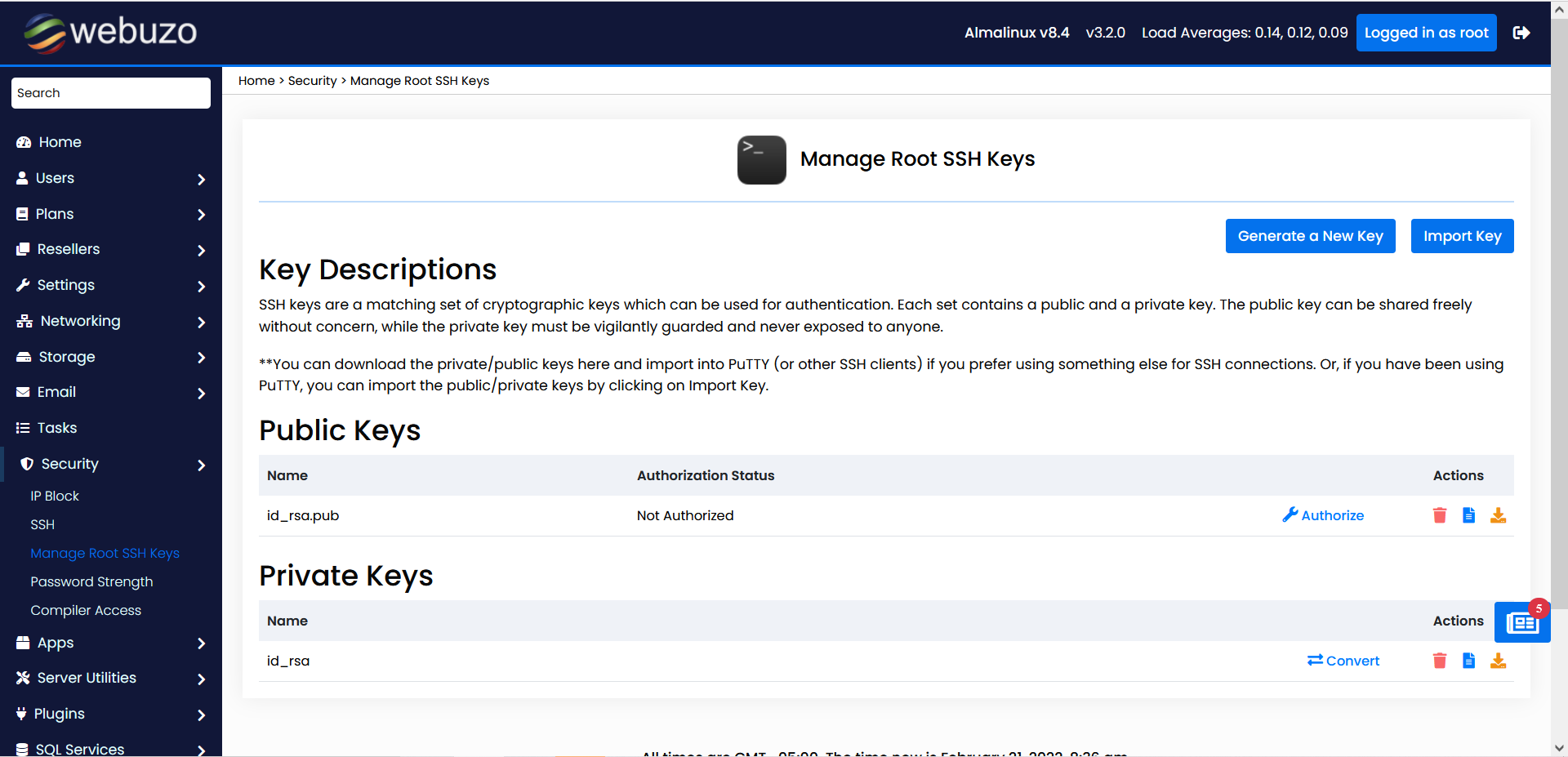 - [Feature] Now Modsecurity rules listing is added where admin can Enable/Disable specific rules and admin can also see the hitlist where the attacked activity of the website will be listed.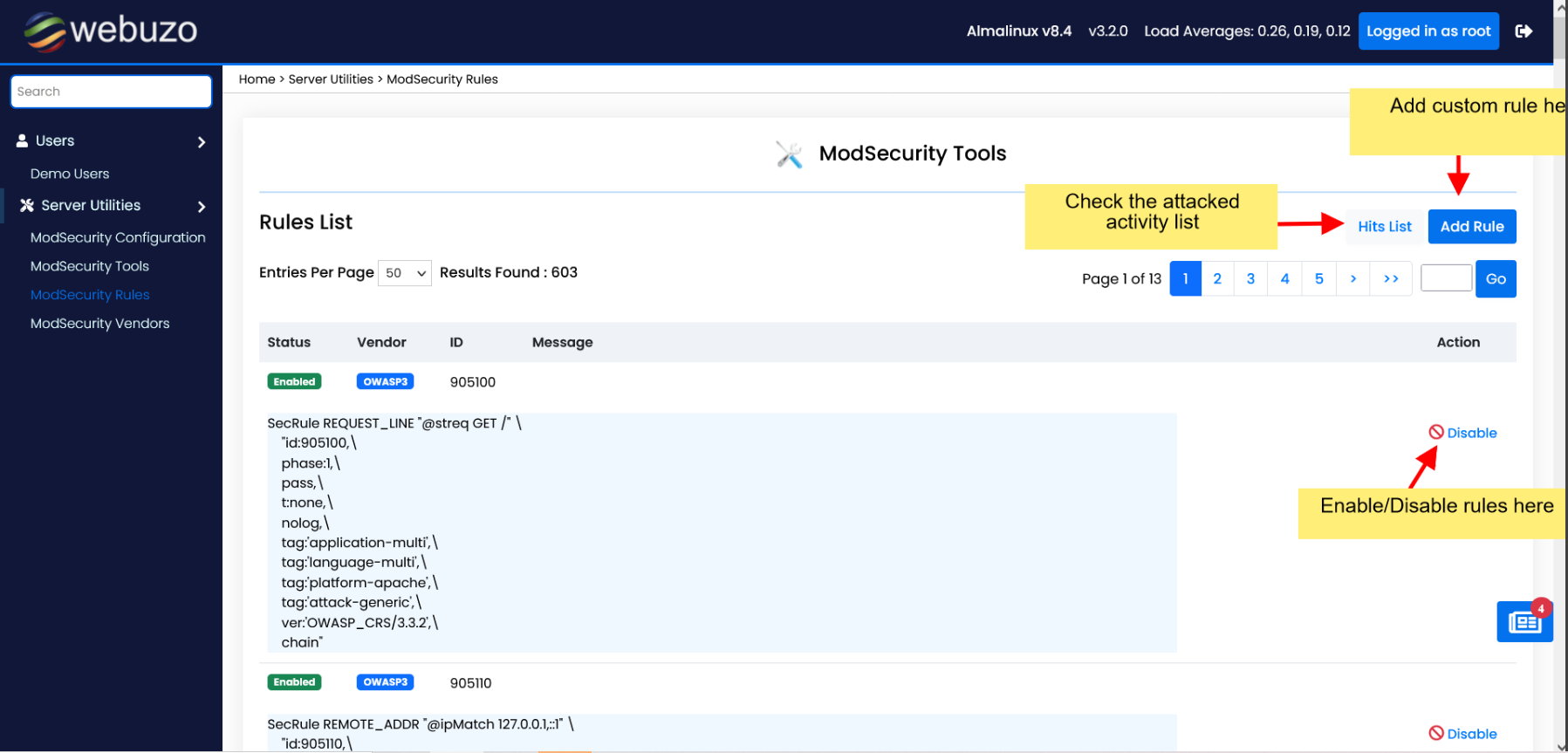 - [Feature] Skeleton directory feature is now added for admin and reseller(s). It will contain files and directories that will be automatically copied over to a new user home directory.
Admin Screenshot for Skeleton Directory :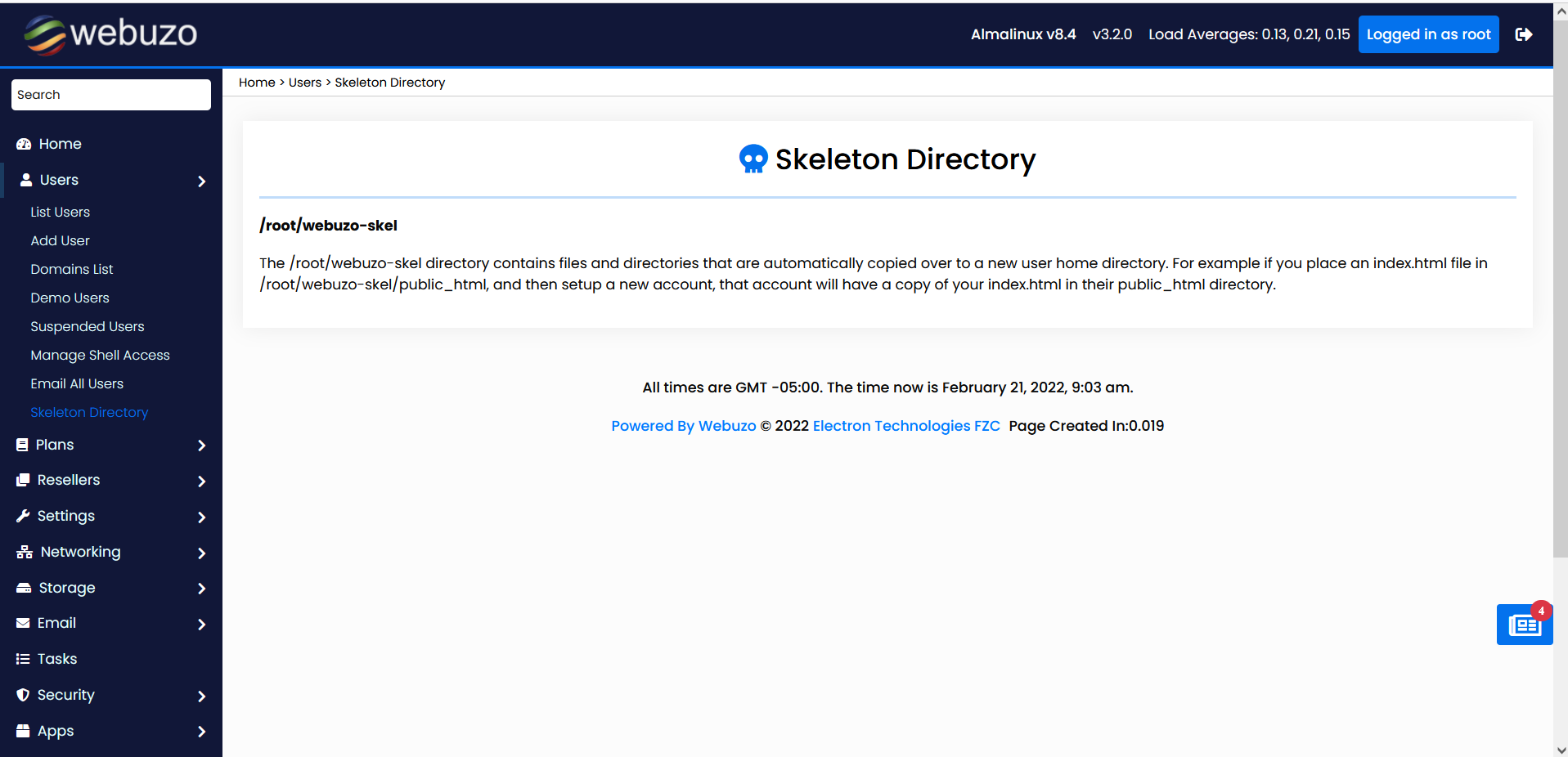 Reseller Screenshot for Skeleton Directory :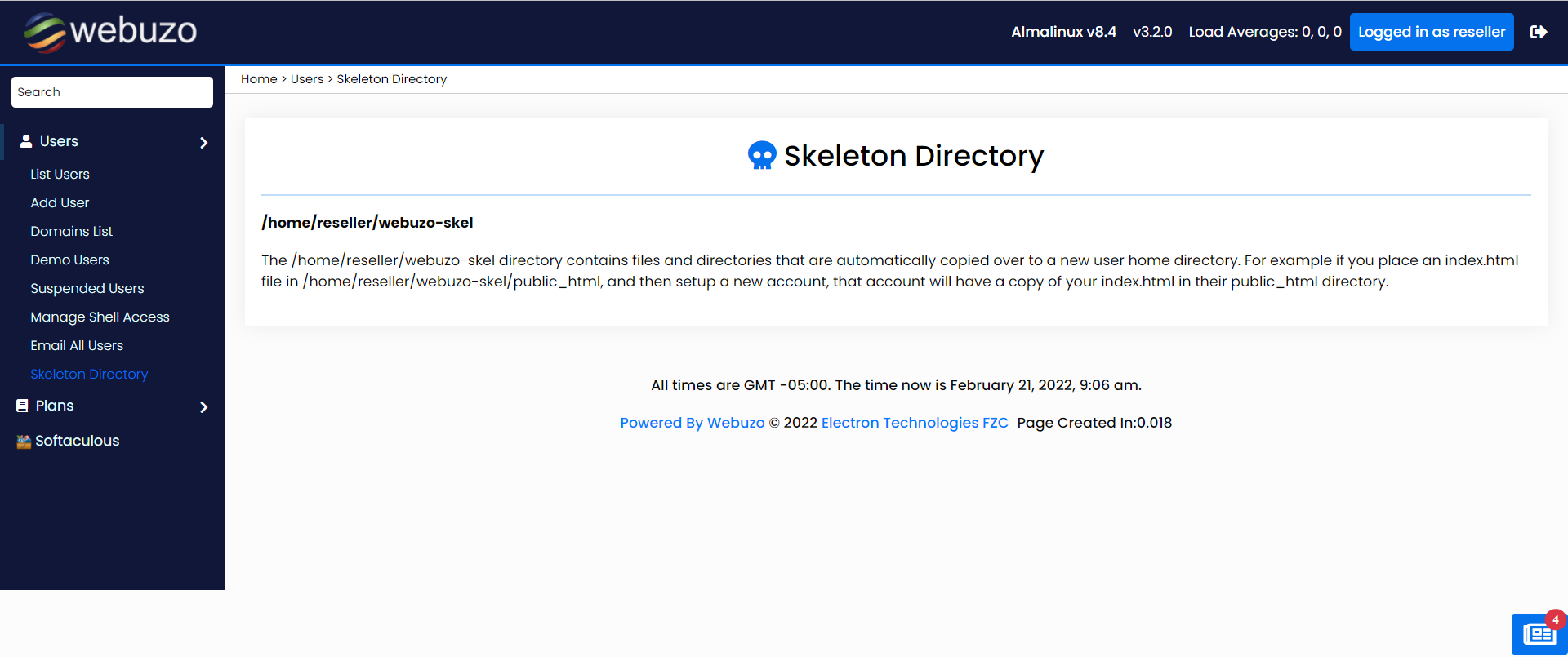 - [Feature] Email deliverability wizard is now available in the Admin Panel for the servers hostname. Now Admin can manage the DKIM/DMARC/SPF/PTR records for the server hostname.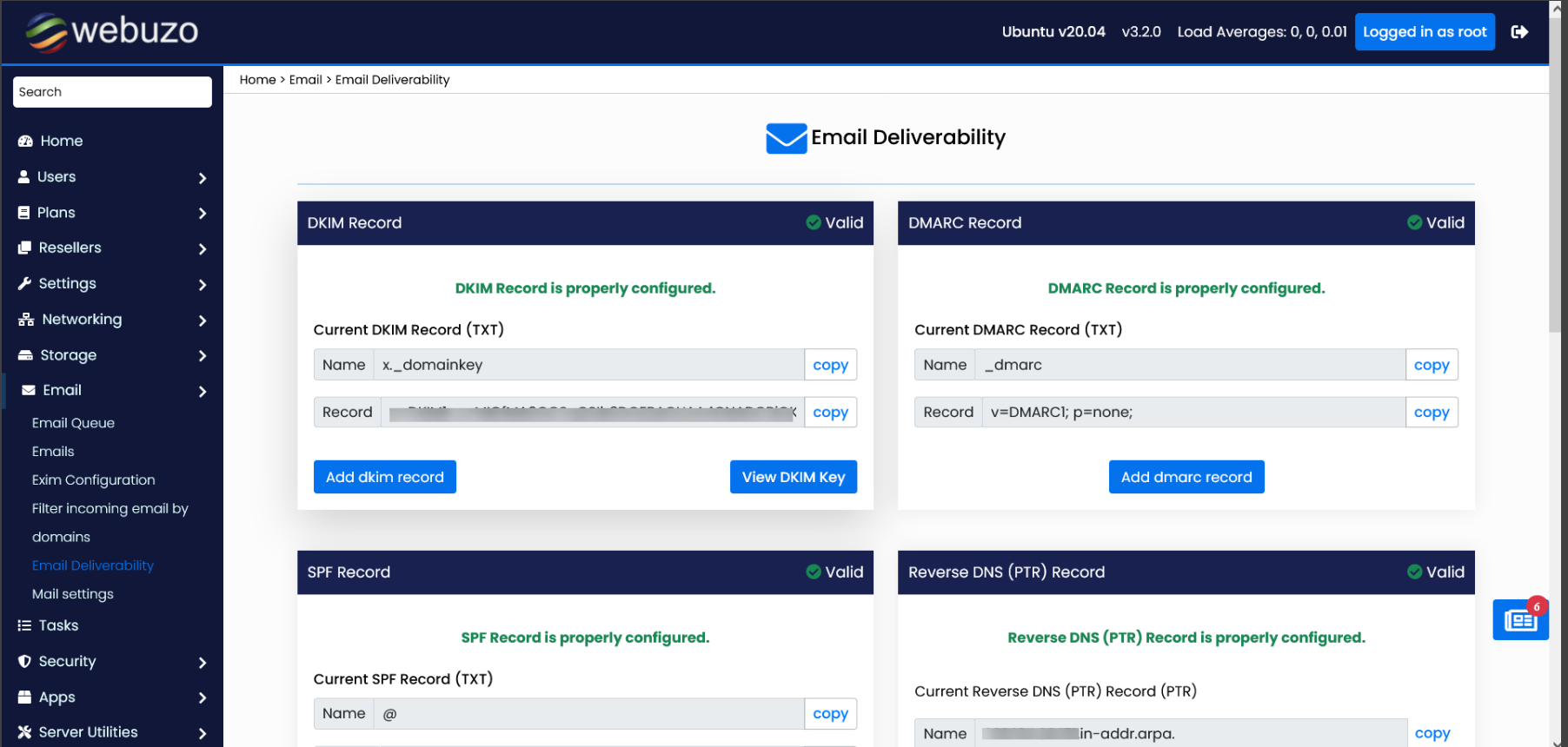 - [Feature] We have integrated LiteSpeed in Webuzo and you can simply install it from the Install App wizard by entering the License Key.

- [Task] Added server information wizard where the Admin can see the CPU info, Memory and Disk info.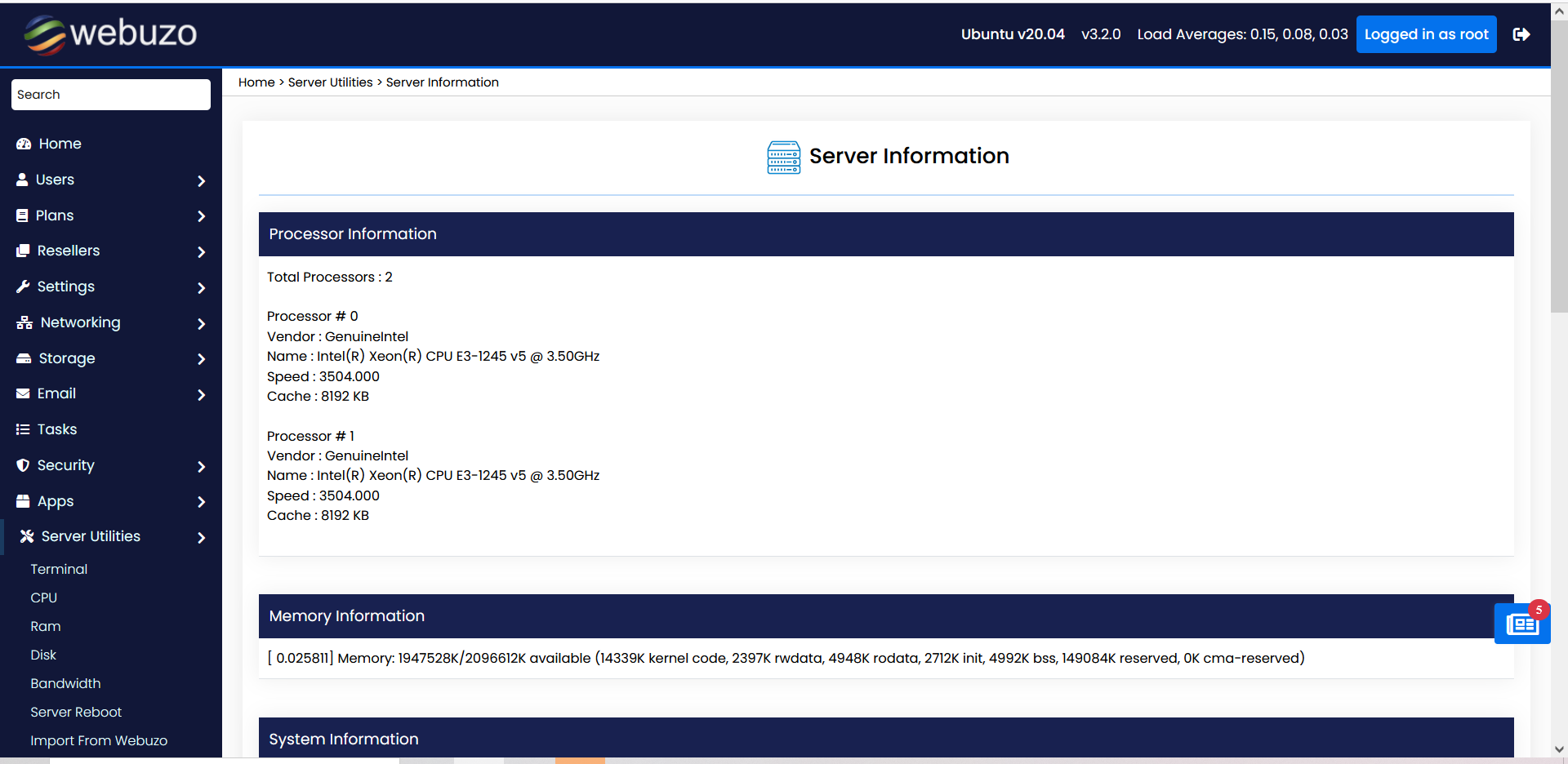 - [Task] Added server timezone change functionality. Timezone selected from the settings in the Webuzo Admin panel will be set as the server timezone now.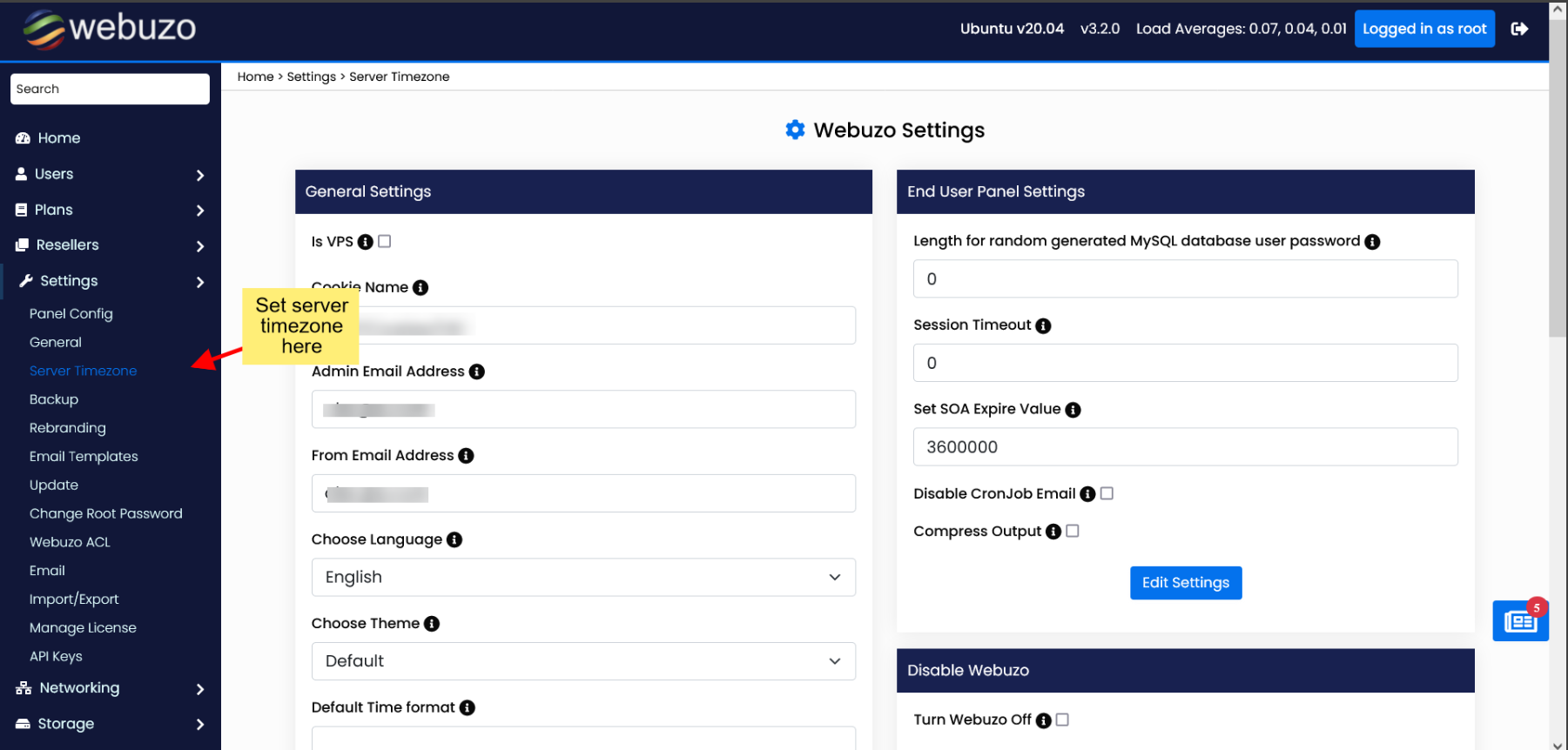 - [Task] Added Support center wizard in the Admin Panel so that a new user can find information on getting support from our team via various channels like Forums, Support Tickets, Documentations, News etc.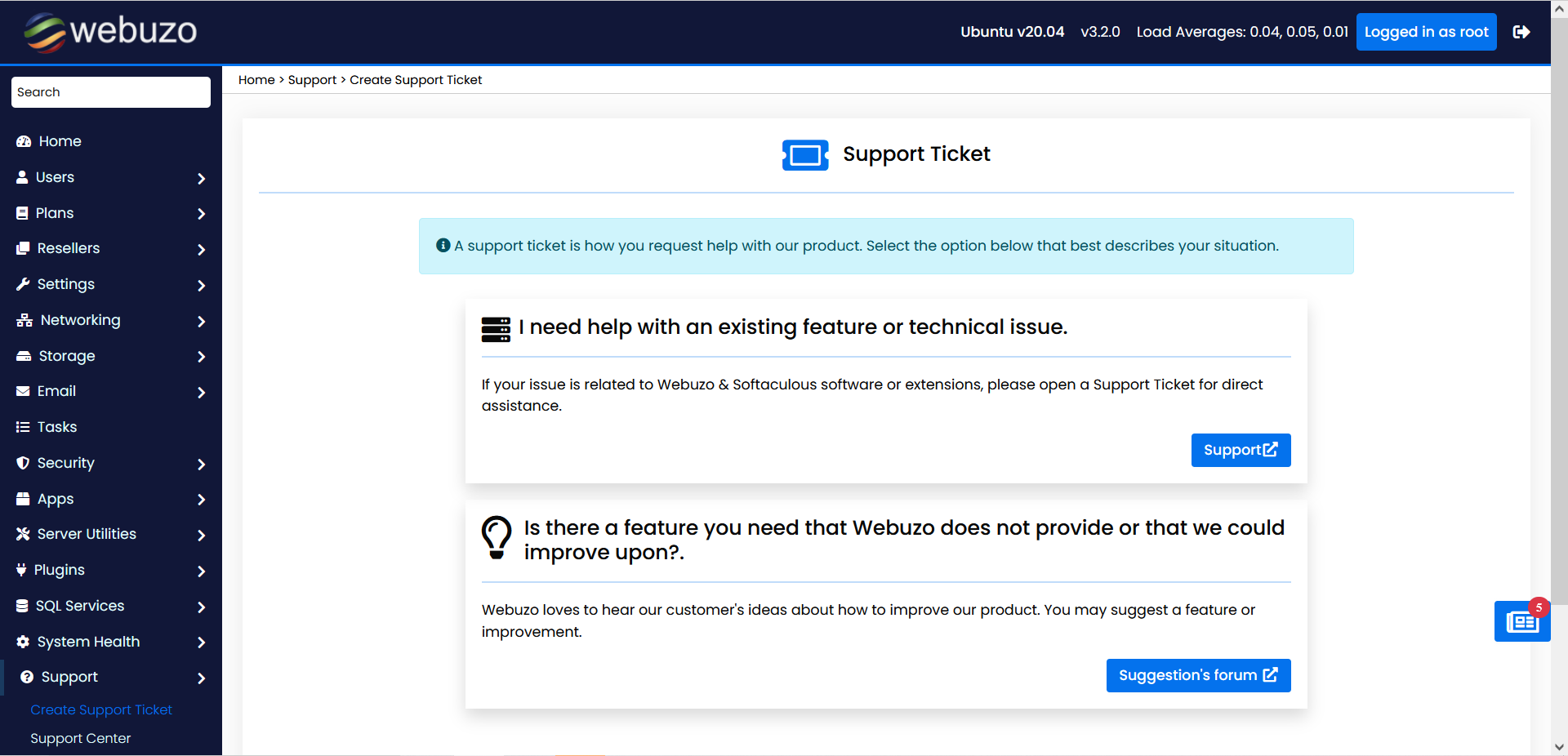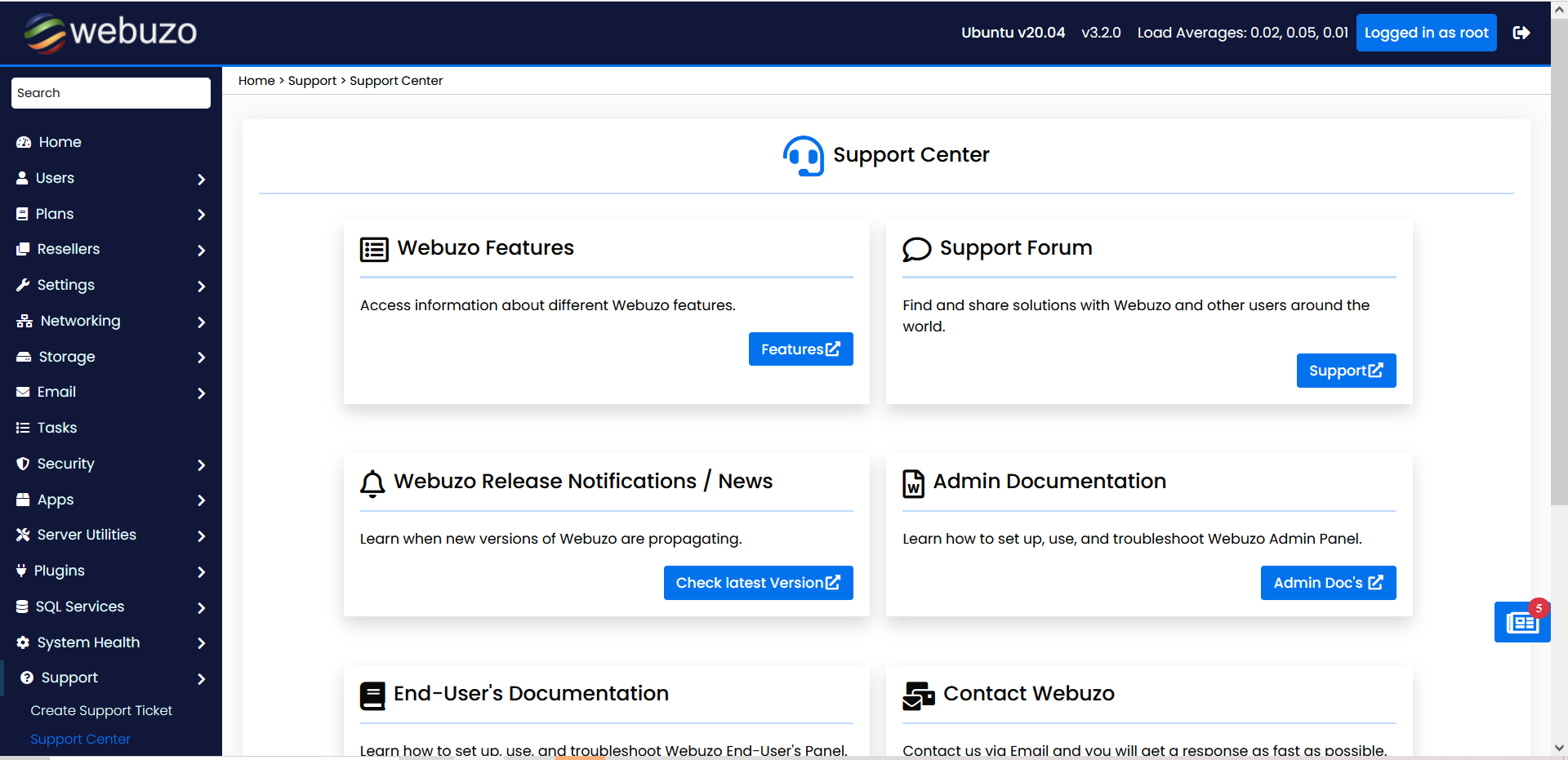 - [Task] Error handler for Activating / De-Activating Plugins is now added.
- [Task] MySQL Change DB user password wizard in the Admin Panel will now create the /root/.my.cnf as well !

- [Task] Reset MySQL password CLI utility improved.
- [Bug Fix] An existing domain should not be added as the servers hostname. This is fixed.
- [Bug Fix] After converting from Webuzo V2 to V3, graphs in the the Enduser UI was broken. This is fixed.
We are working around the clock to add more and more features. Please stay tuned for more and if you have any suggestions, do let us know by emailing it to sales@webuzo.com
Regards,
The Webuzo Team