This guide will show you how to run Webuzo on custom ports.
webuzo --add_custom_ports --admin_ssl=3005 --admin=3004 --enduser_ssl=3003 --enduser=3002
Go to Webuzo Admin Panel >> Settings >> Panel config
You can use any custom ports for Webuzo login. (You can even use Webuzo default ports)
Admin port SSL - 3005 and Enduser port SSL - 3003
Admin port Non-SSL - 3004 and Enduser port Non-SSL - 3002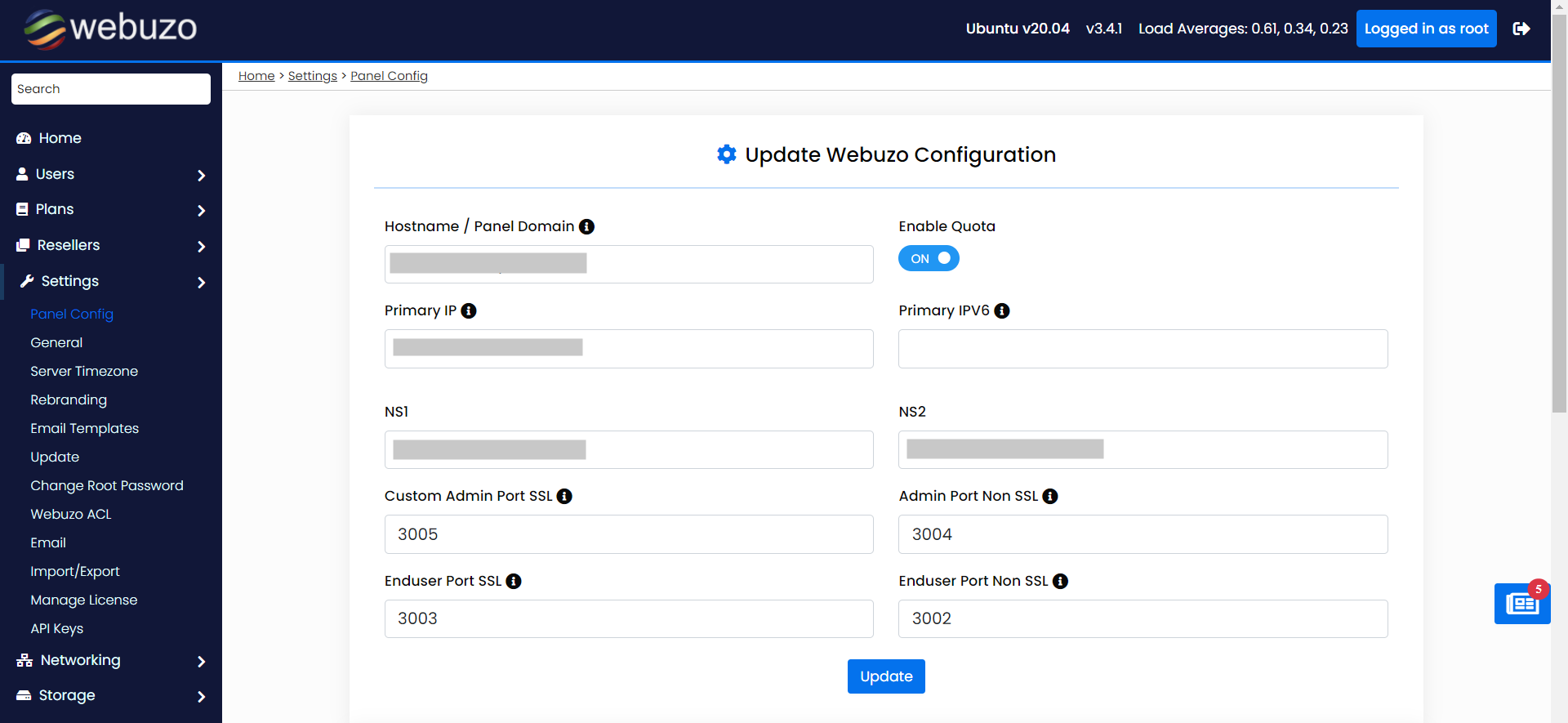 Admin panel is accessed using 3005 port.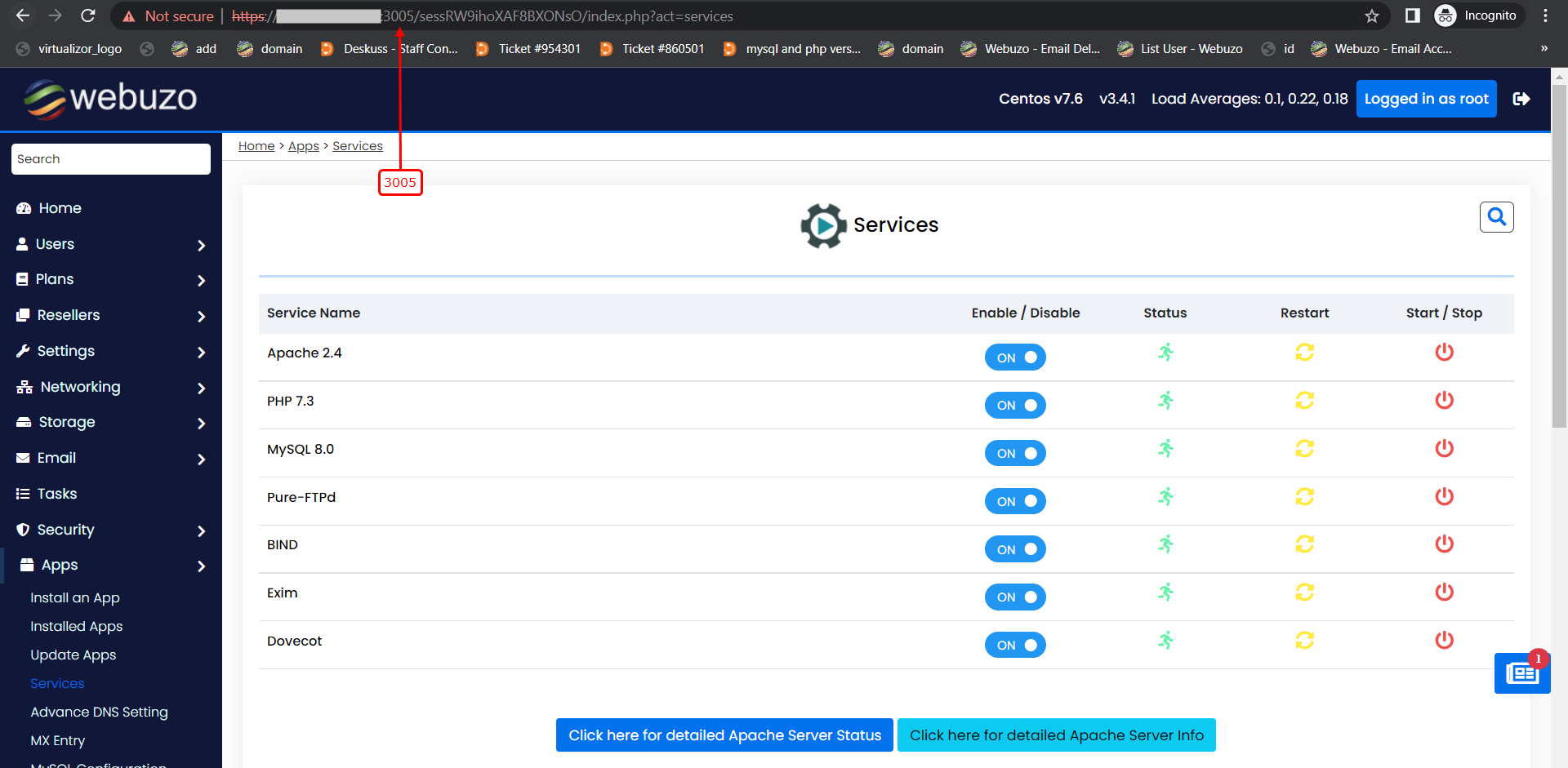 End-user panel is accessed using 3003 port.