This guide will show you how to add an MX Record.
A mail exchanger record (MX record) is a type of resource record in the Domain Name System that specifies a mail server responsible for accepting email messages on behalf of a recipient's domain, and a preference value used to prioritize mail delivery if multiple mail servers are available.
You can add an MX Record from your Webuzo Enduser Panel > Email > MX Entry
Screenshot : MX Entry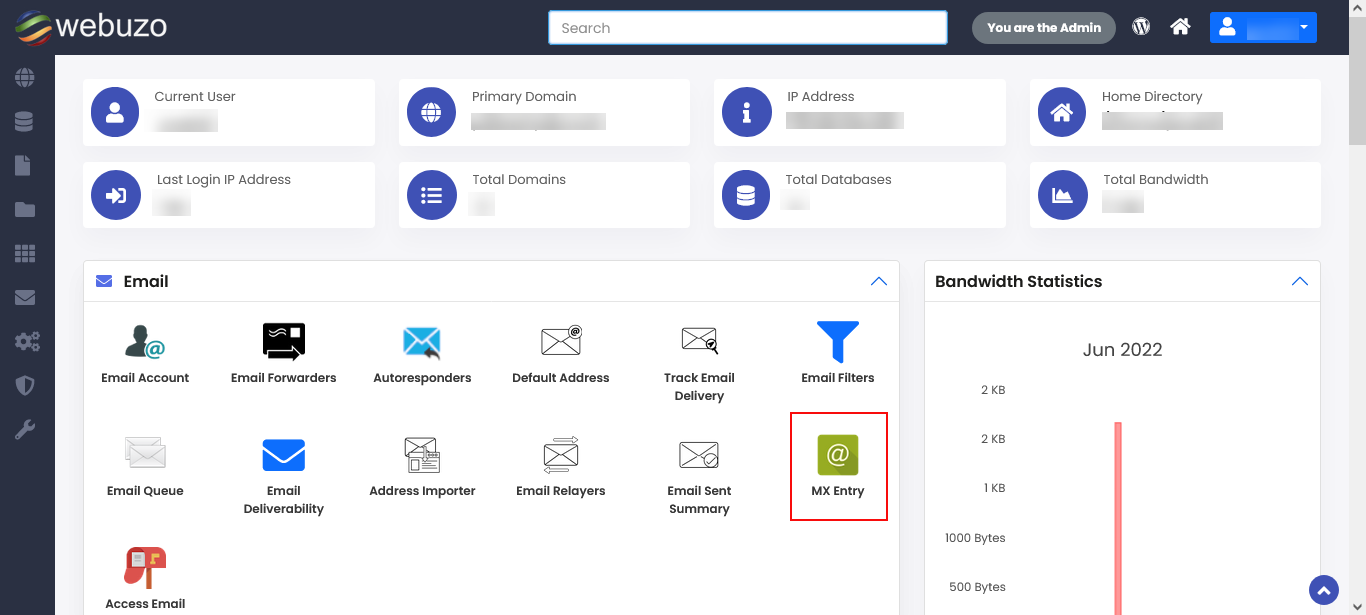 Click on Add Record.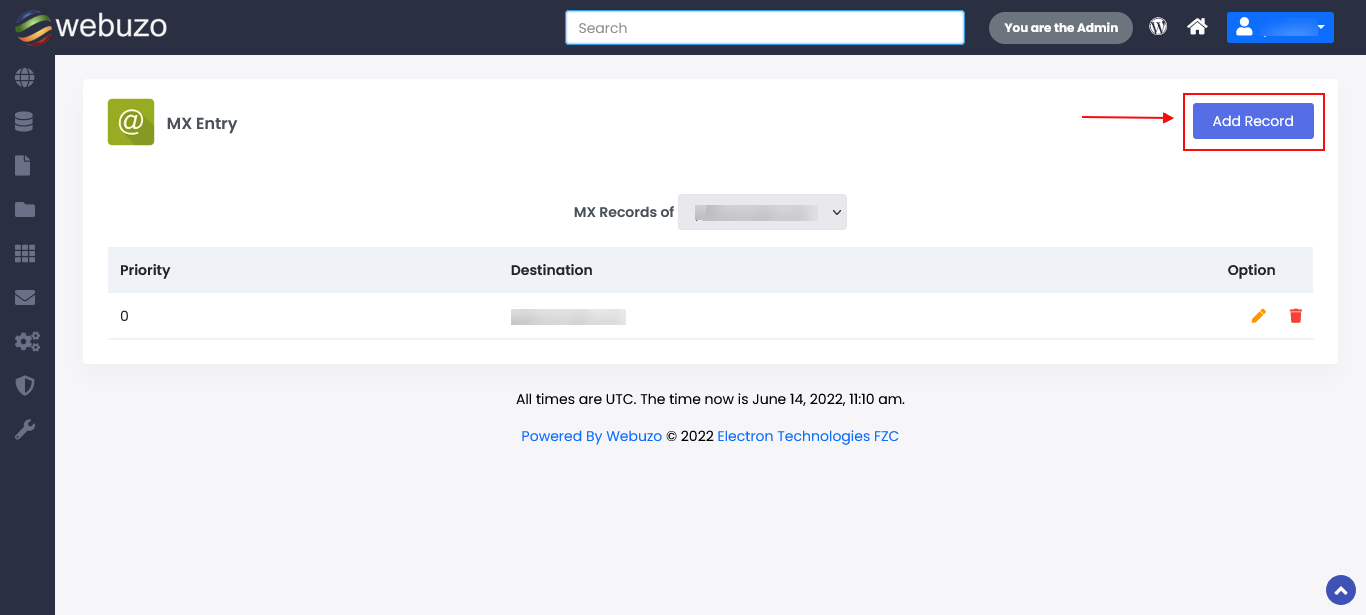 STEPS:
populate the fields and click Add Record to add an MX record.
You will see success pop up like this.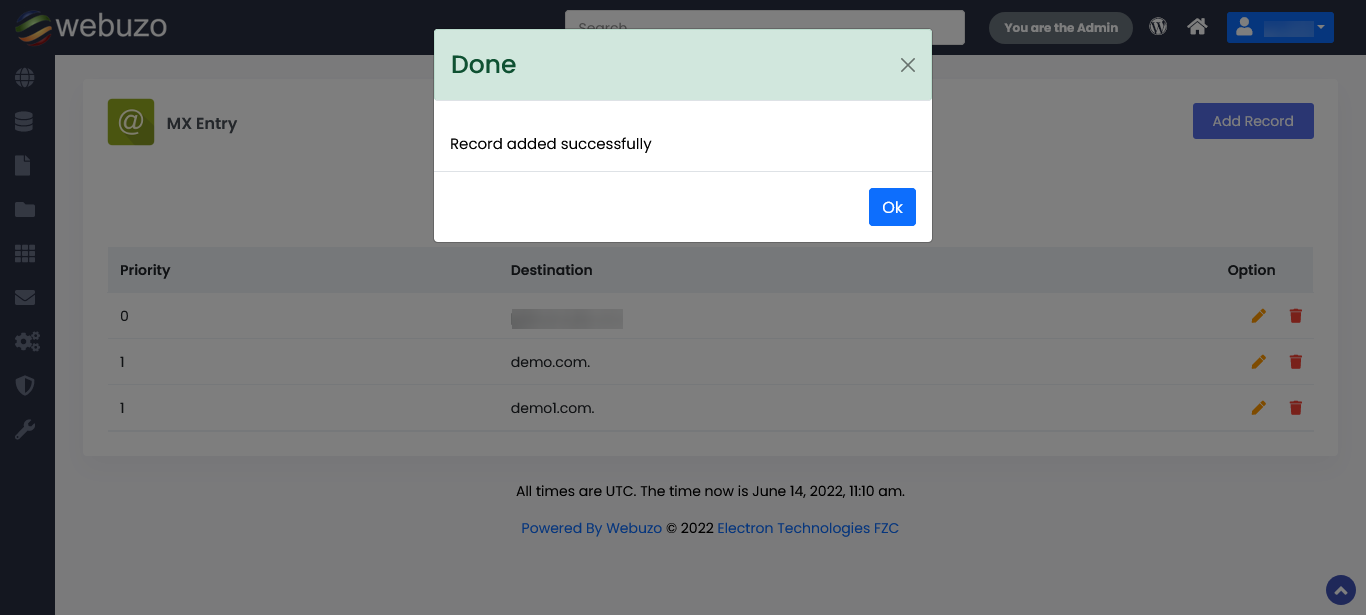 Domain - MX Record to be created for the selected domain.
Priority - Specify the MX Record Priority.
Destination - Specify the Destination pointing to the specified domain.